The Tech Leaders Community
Your roadmap to a better position in less than 30 days
It's hard to find other people who "get it", so we created the Tech Leaders Community to go further faster, together with an international network of software engineers, architects, consultants, founders, and Fractional and full-time CTOs sharing insider info and opportunities.

And we want you to join us! Even if you're not quite sure what your next career move is, we'll help you figure it out. Then, we'll help you crawl, walk, and run towards your ideal position.
Membership Includes:
Office Hours Coaching for guidance and feedback on your career positioning as you work on it

Playbooks and Frameworks to help identify and attract ideal opportunities

Proximity to experienced people to learn what works (and what doesn't) from like-minded Tech Leaders around the world
Join us Free for 30 Days
Then only $49/month
What we offer
Why you should join the Tech Leaders Community
Join Leaders and Entrepreneurs from Companies Like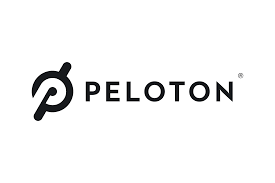 One-of-a-Kind Community
Our community covers the entire world
🌎
🌍
🌏
Here's what a few of the members have to say:
"Actually surprisingly difficult to find another quality group like this to bounce ideas off of. It went beyond my defined qualities of leadership effectively being a collection of operational tactics and strategy creation. One of the most interesting teachings was how to re-orientate oneself towards work."
- R.S. (🇺🇸 CTO)
"It is harder than I thought - specifically talking about yourself as a product or service offering is not something I really ever had to do working in a large corporation for the majority of the last three decades. The 1:1 sessions with Stephen have been valuable as I sort out Imposter Syndrome and Self Sabotage issues."
— F.C. (🇺🇸 Fractional CTO)
"While I feel to be a strong IC and have quite good managing skills, I felt lacking in strategy tools. I want to increase my leverage by doing a higher level of work. Is the program worth the money? I have no doubts. I think it already paid off. The things I have heard of, learned, and discussed were not reachable to me before."
— M.W. (🇵🇱 Fractional CTO)